2020 did not present the backdrop to CEDA's 60
th
anniversary that I had expected, although it has served as a reminder of why organisations like CEDA that provide independent, evidenced-based insights and research, remain so important.
As a glass half-full person, my inclination is to reflect on the positives to take from this unexpected year. On that front, once again, we have shown ourselves to be an incredibly resilient nation, through both catastrophic bushfires and the impacts of the global pandemic. We have seen business, government and community pull together in demonstrations of true collaboration that have delivered real results. Confidence has rebounded and economic activity is on the up, and against the backdrop of vaccine programs beginning to roll out around the world, we can look forward to the year ahead with some renewed optimism.
At a more personal level my 'glass half full' tally includes having had the opportunity to stay put, be present and spend time hanging out with my family. On the work front, I have seen first-hand what the team at CEDA is capable of, and how they have risen to the challenge, delivering a compelling and timely program across research and events as we, like so many others, rapidly shifted to working in new digital formats and from home.
In such a tumultuous year, it is remarkable that CEDA released 10 research reports and information papers, as well as the annual Economic and Political Overview, and held and more than 170 events around the country, in-person and by livestream, including our inaugural Public Interest Technology forum. I would like to express my thanks and appreciation to the team for their resilience, hard work and contributions in the face of unprecedented uncertainty and disruption. Special thanks also to those of you who have lent your support by speaking at and sponsoring CEDA events, writing blogs and recording podcasts with us.
But of course, even optimists need to reflect on the challenges ahead. As we look forward to 2021, our focus at CEDA is squarely on how we reinvent and reimagine economic and social opportunities in Australia. In doing so, we continue CEDA's six-decade legacy of seeking to pursue ideas, evidence and solutions that deliver better economic and social outcomes for the greater good. As a truly national organisation, of particular interest will be how CEDA can bring the country together to address the challenges and opportunities we now face, after a year that has seen our experiences diverge more than at any time I can recall.
In exploring these challenges and opportunities, it goes without saying that our research and events agendas for 2021 will continue to provide a thought-provoking mix of issues and speakers. This will include the key issues facing the nation as it recovers from the COVID-19 recession, starting with our traditional Economic and Political Overview publication release and events series in February.
Our 2021 research program will focus on five areas of work including:
Public interest technology
Migration
Business competitiveness & dynamism
Better human services
Future trends in economic development
We will also be looking to advance critical discussions across a range of important issues through our events programming, which will include a focus on the following six themes:
Economic recovery
Climate change
Global and regional trade and economic development
Human services
Infrastructure
Workforce
While I hope this provides something to look forward to, we couldn't finish off the year without a few new offerings as well. In that spirit, we have today released CEDA's Top 10 Digital Discussions 2020, to reflect on the important conversations that have been held on CEDA's platforms this year – both digital and face-to-face.
The Top 10 digital discussions of 2020 were:
Former Prime Minister of Australia, the Hon. Kevin Rudd, in which he reflects on Australia's "complacency" in the face of global trade tensions, the rapid digitisation of the world economy and the challenges and opportunities presented by climate change.
The economic implications of COVID-19 – with HSBC Chief Economist Australia and New Zealand, Paul Bloxham; BIS Oxford Economics Chief Economist, Sarah Hunter; Deloitte Access Economics Partner, Nicki Hutley; and CEDA Chief Economist Jarrod Ball.
Former Prime Minister of Australia, the Hon. Julia Gillard speaking as Chair of Beyond Blue on mental health about the importance of mental health services during COVID-19 and the opportunity the crisis has presented for reform of the sector.
Prime Minister of Australia, the Hon. Scott Morrison, in which he announced details of the Federal Government's Jobmaker plan, a pillar of the economic response to COVID-19.
Federal Opposition Leader, the Hon. Anthony Albanese, in which he emphasised the importance of helping Australia's most vulnerable through the COVID-19 crisis.
The future of Australia's higher education sector – with Federal Minister for Education the Hon. Dan Tehan; University of Technology Sydney Vice-Chancellor and President, Professor Attila Brungs; Group of Eight Australia Chair, Professor Margaret Gardener; and Universities Australia Chief Executive, Catriona Jackson.
Federal Treasurer of Australia, the Hon. Josh Frydenberg, discussing the government's plans for economic recovery following the release of the pivotal 2020 Federal Budget in October.
Shadow Treasurer of Australia, the Hon. Jim Chalmers, who argued the Budget "did not balance between the short term and long term" and that it did not represent "value for money" on taxpayer investment.
Reserve Bank of Australia Governor, Philip Lowe, who struck a note of optimism about the prospects for the economic recovery at CEDA's Annual Dinner 2020, but urged households and businesses to take more risks.
SocietyInside Director, Hilary Sutcliffe addressing the importance of trust in the governance of technology, saying: "the best way to earn trust is to be trustworthy – and provide evidence that you are."
You can
watch CEDA's Top 10 Digital Discussions 2020 here
.
Listen
:
This week on The Greater Good podcast, CEDA Chief Economist Jarrod Ball and the Australian Energy Regulator Chair Clare Savage discussed the AER's five-year strategic plan, the key priorities to get right in our energy transition, what the AER is doing to address the vulnerability of consumers, and how the states are leading the charge on energy policy.
Listen to that here
.
Also on The Greater Good this week, I spoke with Peter Dawkins, outgoing Vice-Chancellor and President of Victoria University, to speak about how 2020 has impacted Vic Uni and the broader higher education sector, how the next few years are looking for the university, and about the decline in students choosing to study economics.
Listen here
.
Read
:
What separates the highest performing ASX companies from the rest? On the blog this week, Dr Jerad Ford discusses the findings of CSIRO's recent work on innovation among top Australian companies done in partnership with the University of Queensland, which shows collaboration and the right attitude towards risk and innovation are crucial to success.
Read that here
.
I would also encourage you to take another look at the material we have produced over the year. There really are many great insights to read, watch and listen to.
Members
Thank you again to our close to 700 members from business, community organisations, government departments and academia for your support and engagement this year. Thanks also to our many renewing members this week.
Renewing national members
BGIS
SAS
UniSuper
Renewing state members
Bedford Group (SA)
Flagstaff Partners (VIC)
GE Australia (NSW)
Holcim (Australia) (NSW)
Hydro Tasmania (TAS)
INPEX Ichthys (WA)
Lander & Rogers (NSW)
Murdoch University (WA)
Resource Capital Funds Management (WA)
Swinburne University of Technology (VIC)
Tasmanian Department of State Growth (TAS)
TCorp (NSW)
Torrens University Australia (SA)
University of New England (NSW)
Victorian Department of Environment, Land, Water and Planning (VIC)
I hope the holiday season provides an opportunity to relax, reconnect and recharge.
I look forward to seeing you in the New Year.
Until then, all the very best,
Melinda Cilento
Chief Executive, CEDA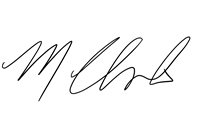 A note from CEDA's National Chairman Diane Smith-Gander AM
Thank you for your support during this extraordinary year – a year that marked the 60
th
anniversary of CEDA's founding by Sir Douglas Copland. Over the last six decades, CEDA has sought to make a positive contribution to the policy issues that will shape Australia's future. Now, as the nation recovers from its worst economic crisis since the Great Depression, CEDA's work has never been more needed than it is today.
My first year as CEDA Chairman has proven to be far more challenging than expected when I assumed the role in November last year. It is an understatement to say that now feels like a long time ago. While the scale of the challenges facing our nation is greater than ever, so too is the opportunity to set new policy agendas that can connect more Australians to economic progress. CEDA, with the support of our members, must be integral in driving positive and pragmatic solutions to these complex challenges.
This year, the changes brought by the COVID-19 pandemic drove a recalibration of CEDA's approaches. Our new structure and work programs will help us to deliver more content and drive deeper engagement on policy issues and with members in 2021. This will help us to have a greater impact on the crucial policy debates that will shape Australia's economic recovery.
I also want to acknowledge the encouragement and engagement we have received from CEDA members throughout the year. We thank you for your continued support.
The team at CEDA is headed off on 18 December for a much-deserved holiday. We hope you will all be able to take a break and that it will be part of a happy and safe holiday season.
Diane Smith-Gander AM
National Chairman, CEDA