Formed in 1960 by one of Australia's foremost economists, Sir Douglas Copland, CEDA's purpose was to harness the ideas and influence of leading thinkers from business, government, community and academia.
The concept for CEDA was based on US think tank the Committee for Economic Development. The CED was formed in 1942 to deal with the problem of anticipated unemployment after World War II and was influential in shaping the Marshall Plan and the post-war monetary system. Today, the CED is part of CEDA's international network of counterparts.
From the start, CEDA was independent and not restricted by vested interests or political persuasion. Our purpose remains unchanged.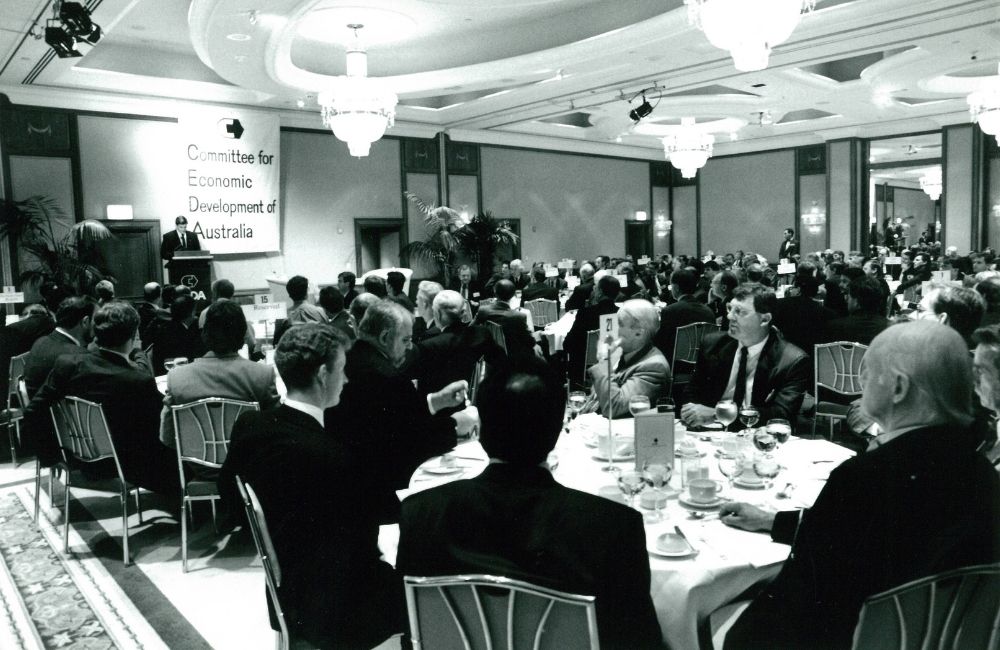 Today, CEDA continues to deliver leading thinking, informed discussion and rigorous research to influence good public policy for Australia's economic and social development. CEDA's purpose is to achieve sustainable long-term prosperity for all Australians.
Since its inception, CEDA has produced more than 3000 publications, research reports and articles, highlighting emerging issues and directions in a diverse range of policy areas such as taxation, energy, industrial relations and healthcare.
In addition to research, the CEDA platform has attracted leading speakers from business, politics, government and academia. Every Prime Minister since the Hon. Bill McMahon has addressed CEDA, including Gough Whitlam, Malcolm Fraser, Bob Hawke, Paul Keating, John Howard, Kevin Rudd, Julia Gillard, Tony Abbott, Malcolm Turnbull, Scott Morrison, and Anthony Albanese.