Given the exceptional circumstances surrounding COVID-19, I wanted to reach out personally to our members, their employees and the wider CEDA community to provide an update on changes CEDA is putting in place to keep our speakers, guests and staff safe and well, and how you can continue to access our insights, discussions and debates on the most important policy issues facing Australia.
Like all organisations across Australia, CEDA is closely monitoring developments and advice regarding the COVID-19 virus. Gathering people together to share ideas and discuss the most important issues impacting Australia's economic and social development is of course core to what we do, including through our well known and well attended events program.
In response to COVID-19, CEDA will either postpone all public events up until 31 May 2020 or transition the event to an interactive livestream.
For events next week, we are postponing the Victorian Vice Chancellors' panel, the aged care event in Melbourne and the Sydney 2050 event.
CEDA's small Trustee only Boardroom Briefings will continue to run where possible but with revised protocols with regard to safe spacing for attendees. In line with health advice we also request that people who are unwell with cough or fever or other respiratory symptoms do not attend CEDA events or premises, in particular those who have recently travelled from overseas.
Anyone who has booked to attend a CEDA event during this period that is not proceeding will be provided with a full refund. Options for digital participation will also be made available on an event-by-event basis. We will provide a further update on events that will be available to participate in via livestream next week. This option will enable our members to continue to hear and engage with our expert speakers.
We will also be looking to increase the delivery of smaller engagement opportunities on topics that we are pursuing from a strategic perspective, such as climate change adaptation, take up of the UN's Sustainable Development Goals, Public Interest Technology and regional economies.
In addition, due to our commitment to ensuring our members receive timely business intelligence on COVID-19, the SA Coronavirus update will be made available as a
free
livestream on Wednesday with experts from across government, industry and academia discussing how Australia will deal with the impact of COVID-19.
The livestream for Coronavirus: update, impact and facts, Wednesday, 18 March, 10.30am to 12pm AEDT, can be accessed from a link
here.
As well, yesterday CEDA released a
podcast
and a special edition of
Economist's Corner
featuring discussions with CEDA Board Member and Deloitte Access Economics, Partner and Head, Dr Pradeep Philip and ANZ Senior Economist Cherelle Murphy on the Federal Government's COVID-19 stimulus package.
You can also access my discussion on
ABC TV The Business
last night with Rachel Pupazzoni and Deloitte Access Economics Partner, Chris Richardson on the stimulus package.
At this time of significant economic uncertainty, it is vital CEDA remains true to its purpose of providing platforms to inform and promote debate of critical issues and driving policy solutions. The team and I are committed to continuing to deliver options for members to access information and discussions.
CEDA will continue to closely monitor the COVID-19 situation and I will provide regular updates to members over the coming weeks. Please feel free to contact CEDA if you have any concerns or suggestions.
Regards,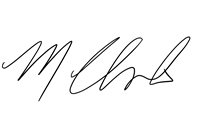 Published 13 March 2020