About the 2021 report
CEDA's Economic and Political Outlook (EPO) 2021 provides valuable analysis to help policy makers and business respond to critical issues.
2020 was a year of rapid and agile policy development in Australia. It brought twists and turns in decision-making as governments responded to a crisis that remains with us in 2021, as nations keep working to contain the COVID-19 pandemic.
Despite periodic virus outbreaks around the country continuing into early 2021, confidence has rebounded and economic activity is rising. A rapid and widespread vaccine rollout will be crucial to maintaining this momentum. In 2021, everything will flow from this.
Other issues that are explored in the 2021 Economic and Political Overview include the unwinding of COVID stimulus packages and what happens next, Australia's relationship with the US and China, and climate change.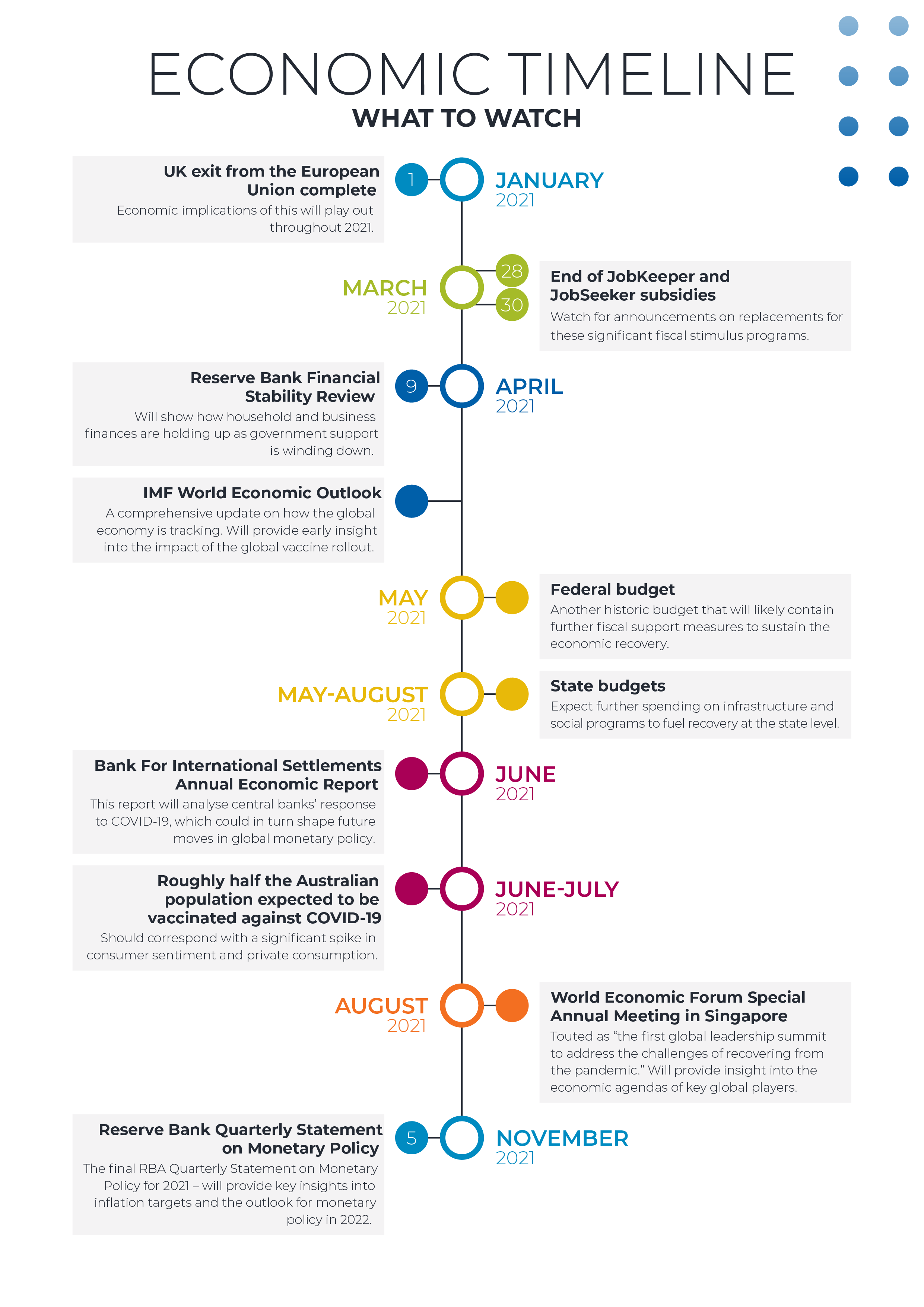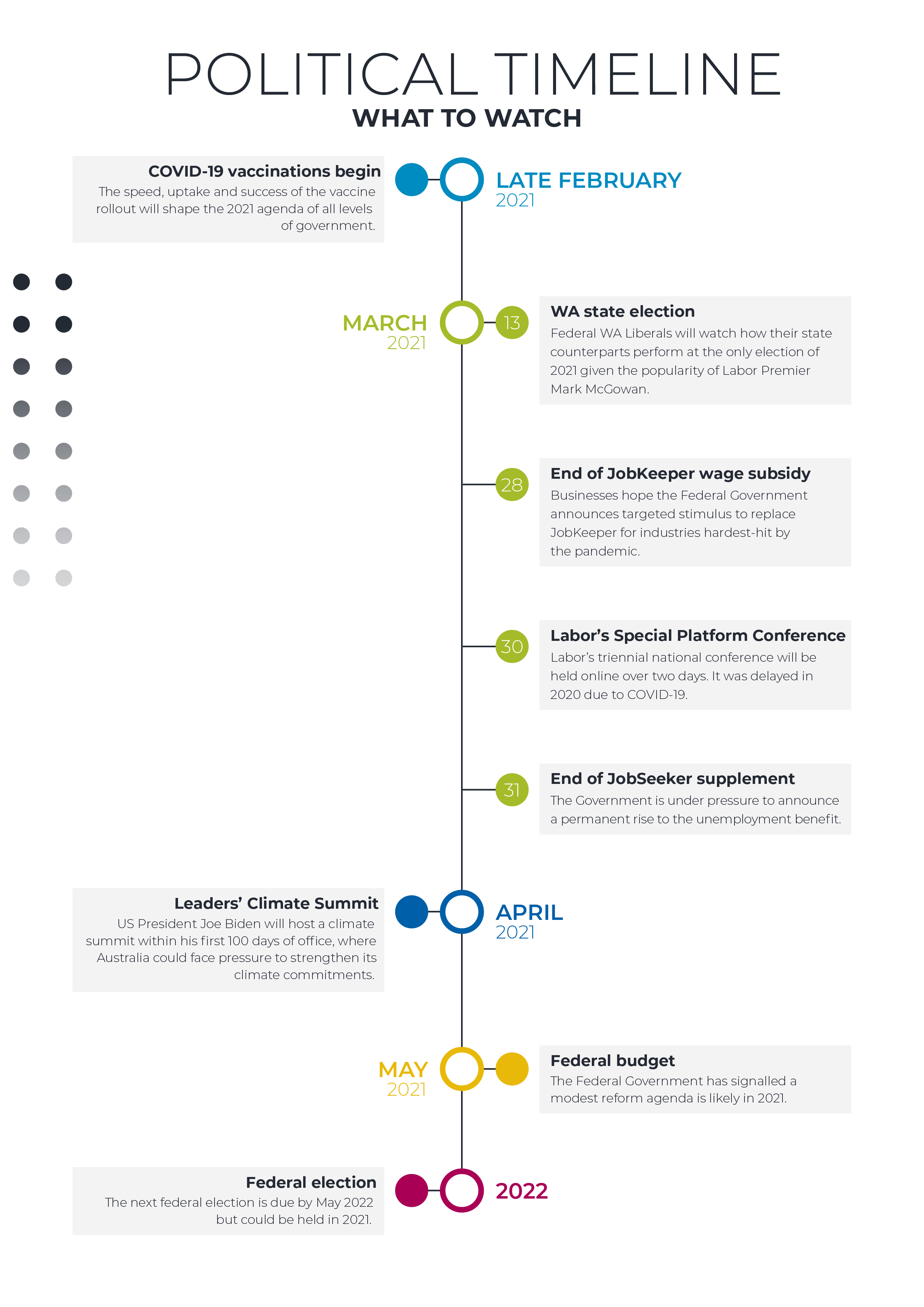 About the Economic and Political Outlook
CEDA's Economic and Political Outlook is Australia's premier publication and series of events held in Australia's capital cities and major regional centres, focussing on the Australian economy and politics for the year ahead.
Running for 40 years, the EPO brings together political, economic and business leaders and provides CEDA members with business intelligence on the environment they will be operating in over the next 12 months.